E-Z-ON Floor Mount for Family Vehicles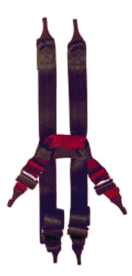 Featuring…
This E-Z-ON Floor Mount is the perfect design that safely restrains children with the E-Z-ON® Vest in family vehicles.
Children who unbuckle their car seats or seat belts can endanger themselves and distract the driver.
Passengers with emotional or behavioral disorders cannot stay in a typical restraint and need a secure system that will protect them.
The E-Z-ON Floor Mount used with the E-Z-ON Vest creates a safe and secure restraint that exceeds a typical seat belt or 5 pt. car seat.
Including…
7/16″ bolt
2-3/8″ washer


lock washer
tether bracket (swivel)
nut
2 sets included with the E-Z-ONFloor Mount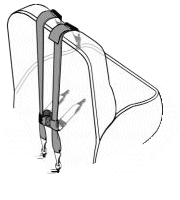 The Floor Mount must be used with an E-Z-ON Vest
This product must be used on passenger captain chairs or vehicle benches with access from the floor directly to the passenger.
Slim tilt-locks makes adjustments easy for all connecting straps.
Hardware kit included, allows passengers 20-168 lbs. to be secured safely without the need of a vehicle seat belt.
Floor mounts can be used on certain captain chairs. Use only with E-Z-ONVests.

Lift up on lock to adjust tether.