E-Z-ON KidCam™ Harness for School Buses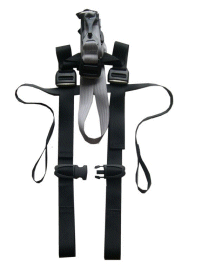 Features…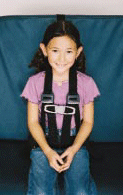 This NEW design safely transports children 30-80 lbs. on school bus seats. E-Z-ON KidCam™ fits 3 to a seat.
Installs without hardware. This KidCam™ Harness has 1.5 webbing and fits preschoolers perfectly and adjusts to each growing height!
The KidCam™ Harness secures around a bus seat equipped with standard lap-belts.
The lap-belt threads through the loops on the KidCam™ Harness to secure the passenger. The 2 piece chest clip keeps the shoulder straps in place.


The KidCam™ Harness installs without additional hardware around any school bus seat!

Spring adjusters make it easy to adjust for adults yet protective for kids! Velcro tabs keep web ends secure.

Clip latch makes installation a snap! Tested and certified to meet NHTSA FMVSS213 standards.